OUR COMMUNITY
ONE FOR ALL
COMMUNITY
Tampa Bay Sun FC is for everyone. We aim to provide equitable opportunity and access to the beautiful game and leverage the strength of our platform to promote forces of good in our community.
YOUTH SOCCER PLEDGE
Tampa Bay Sun FC is committed to establishing positive relationships with all local youth clubs, players, and families. Sun FC will foster an inclusive, bias-free, and equitable community that enables all of the Tampa Bay area's soccer community to unlock their full potential, on and off the pitch, through our initiatives.
Through specific, deliberate, and meaningful actions and investment, Tampa Bay Sun FC seeks to make soccer a sport where everyone feels welcomed, respected, and part of the team. As we rise, we ALL rise together.
These are some initiative we plan on prioritizing over the coming months to act on this commitment:
Activations
Camps
Clinics
Webinar Series
COMMUNITY OUTREACH
Tampa Bay Sun FC harnesses the power of our growing platform to champion positive forces within our community and shine a spotlight on local heroes who align with the club's mission and values.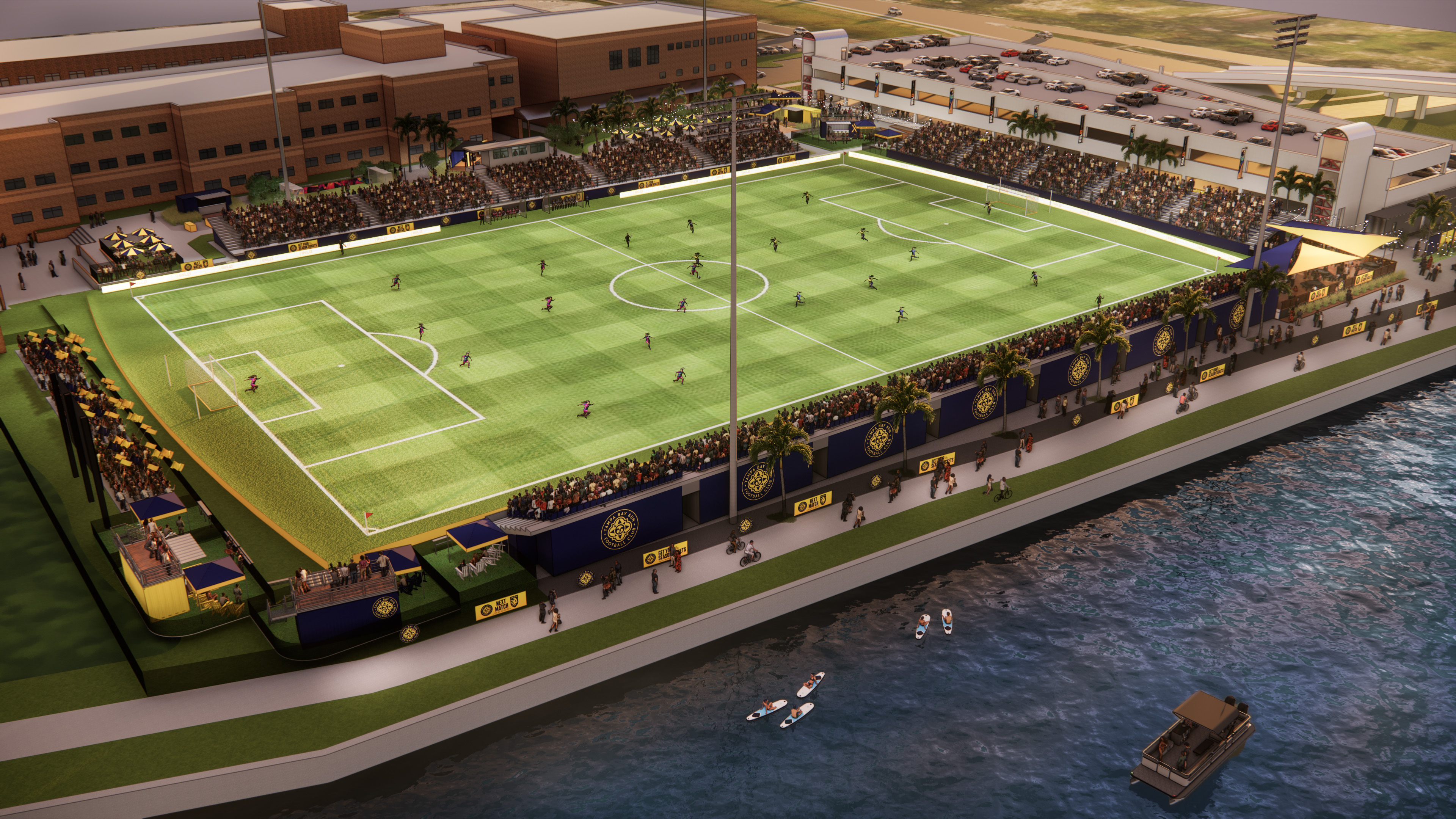 OUR HOME
Tampa Bay Sun FC will play in a beautiful, upgraded and expanded waterfront stadium in Downtown Tampa, on the Hillsborough River.